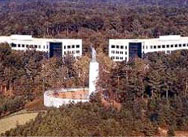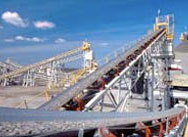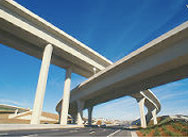 About Vulcan Materials Company
Vulcan is the nationís largest producer of construction aggregates, a major producer of other construction materials including asphalt and ready-mixed concrete and a leading producer of cement in Florida.
Vulcan produces aggregates, primarily crushed stone, sand and gravel, that are used in nearly all forms of construction. In particular, large quantities of aggregates are used to build roads and nonresidential properties.
The Nationís Leading Aggregates Producer
As the nation's largest producer of construction aggregates, Vulcan operates over 300 aggregates plants and other production and distribution facilities that provide a diversified line of aggregates, and related services to all parts of the construction industry in 21 states, the District of Columbia, and the local markets surrounding our operations in Mexico and the Bahamas. In addition to construction aggregates, we are a leading provider of products and services such as asphalt mix, ready-mixed concrete, and paving construction.
Historically, more than half of the aggregates we produce have been used in the construction and maintenance of highways, roads and streets, and in other public works projects. The remainder has been used in the construction of housing, nonresidential buildings, commercial and industrial facilities, as railroad ballast, and in non-construction uses including agricultural and various industrial applications.